[galleryview id=84]
Onze eigen teamrider Lars van Someren werd afgelopen week 6e tijdens het EK BIC Techno 293 van de 165 u-17 (jonger dan 17 jaar) deelnemers op het Gardameer bij Torbole. Daarmee heeft hij Nederland en zichzelf gekwalificeerd voor de Jeugd Olympische Spelen in Nanjing 2014, China.
"All the hard work paid off! Super proud! China, here we come."
---
Onderstaand artikel komt van Lars van Someren NED 800:
It has been a long time since i had some time to update my blog. The reason why is that i have been traveling alot. I just came back from Italy where i had the European Championships at the Garda Lake. This also was the Youth Olympic Qualifier for Europe and it was the biggest European Championships ever held. The U17 boys class had 135 competitors and the girls had 80 competitors. The qualification limits were very high, only the best 4 countries could get a ticket to Nanjing.
The first day i had some very solid results scoring a 2nd and a 4th place, this made me 3rd after day 1. On the second day the wind was extremely light and it was not enough to race. After not racing on day 2 the race committee decided to race early in the morning with North wind. So day 3 we woke up at 5:30 AM and had our first start at 8. My results were good, I had a 3 a 4 and an OCS. I was not very happy with the OCS but because it was the 5th race I could discard it without any consequences. Day 4 we had gold fleet racing, the groups were made and the best  50% of everybody had to start together. I was very consistent with all three races a 4th place. Due to my consistency the first days I was on 2nd position overall with 3 races to go. Day 5 was the last day, the pressure really stared to come, this affected my results a lot and with a 36th place an 30th and in the final race an 11th place I dropped to 6th place overall. I was very unhappy that I gave away the podium but when I got to shore I knew it would still be enough to qualify for the YOG. This cheered me up a lot and made me forget my bad last day. I became 3rd country.
Final Results
---
Onderstaand artikel komt van Windsurfing.nl :
Lars van Someren en Aimée van 't Hoff hebben zich gekwalificeerd voor de Jeugd Olympische Spelen in Nanjing (China). Afgelopen week werd op het Gardameer bij Torbole gestreden om het Europees Kampioenschap Bic Techno 293 met 313 deelnemers uit 28 landen van 5 verschillende continenten.
Naast de Europese titels voor jongens en meisjes konden hier ook de laatste vier startbewijzen voor de Jeugd Olympische Spelen in China bemachtigd worden. Een spannende strijd met zoveel concurrentie op de startlijn en kapers op de kust.
Intensief trainingsprogramma
Nadat de Nederlandse surfers er vorig jaar niet in geslaagd waren om Nederland te kwalificeren is het trainingsprogramma in het najaar fors uitgebreid. Met meerdere trainingsstages in het buitenland en doordeweekse trainingen op het RTC in Almere hebben de jeugdsurfers zich met succes voorbereid op de belangrijke kwalificatie wedstrijden. Het resultaat is verbluffend. In de eindstand van het EK staan maar liefst twee jongens en een meisje bij de eerste tien in het klassement.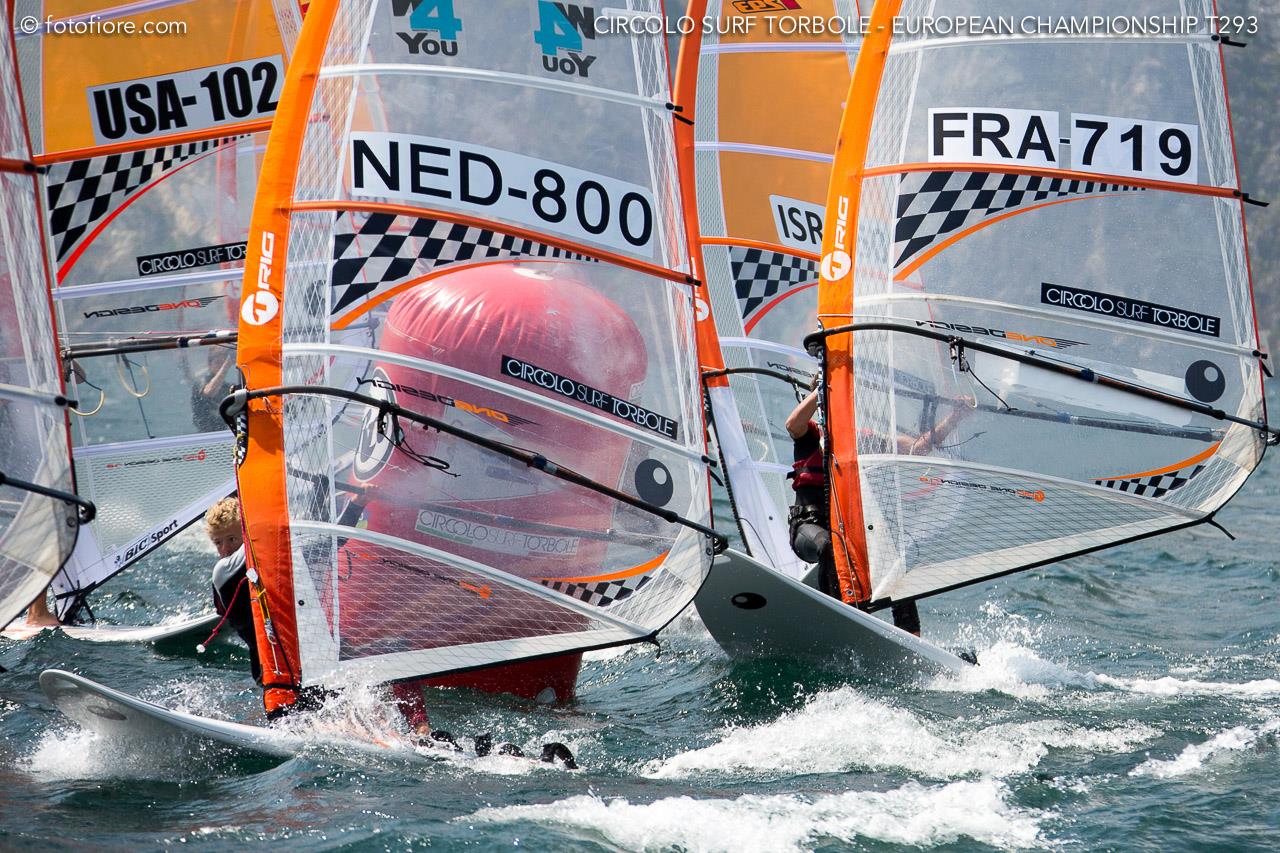 Indrukwekkend van start
Lars van Someren ging als een razende van start en had tot op de laatste dag goede kansen om op het podium te eindigen. Terwijl de Fransen nog een extra eindspurt inzette, maakte Lars net iets teveel foutjes om z'n hoge niveau van eerder in de week vast te kunnen houden.
Lars van Someren werd uiteindelijk 6e en kaapt het startbewijs net voor de neus van Sil Hoekstra weg, die heel knap 9e wordt in het 135 man sterke deelnemersveld.
Aimée van 't Hoff ging net zo voorspoedig van start, maar voelde iedere dag de hete adem van haar concurrentes steeds dichter bij komen. Tot en met de laatste race heeft ze haar voorsprong in het landenklassement verdedigd, om uiteindelijk op de 10e plaats te eindigen en met het olympisch startbewijs naar huis te mogen gaan.
Jeugd Olympische Spelen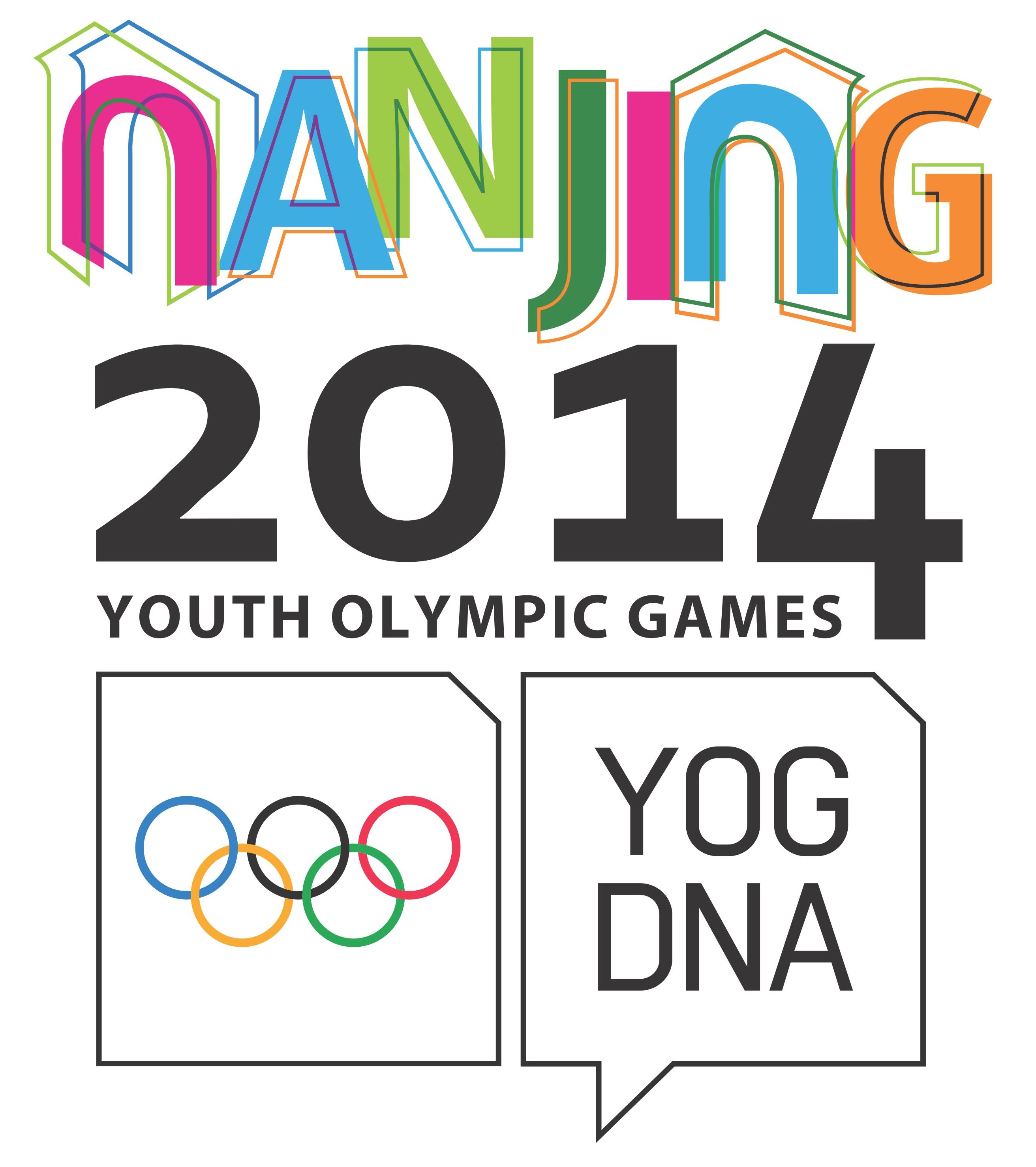 De zomereditie van de Jeugd Olympische Spelen staat in Nanjing voor de tweede keer op het programma. Het Internationaal Olympisch Comité (IOC) organiseerde het toernooi voor toptalenten in de leeftijd van 14 tot en met 18 jaar voor het eerst in 2010, in Singapore. De eerste wintereditie vond plaats in 2012 in Innsbruck. In Nanjing worden circa 3.600 sporters uit 205 landen verwacht. Op het programma staan 28 Olympische takken van sport.
De Jeugd Olympische Spelen zijn bedoeld als moment voor een topprestatie, maar ook als stimulans voor jonge talenten om door te gaan op de nog lange, vaak moeizame weg naar de volwassen top. Met als absoluut hoogtepunt natuurlijk deelname aan de échte Olympische Spelen.
Voor NOC*NSF heeft het topsportprogramma van de Jeugd Olympische Spelen de hoogste prioriteit. Daarnaast stimuleert NOC*NSF de Nederlandse deelnemers ook om aan de culturele bijprogramma's mee te doen, zodat zij kennis kunnen maken met Olympische waarden als excelleren, vriendschap en respect.
Van 16 tot en met 28 augustus komt het Youth Olympic TeamNL in actie in Nanjing (China). Het evenement zal te volgen zijn viahttp://www.nanjing2014.org/en/ .
Extra beeldmateriaal